Wyoming (WY) Lottery - Winning Numbers, Results and Jackpots
Today's draw dates are in red italic.
Last Updated at Sun Aug 14 02:57:08 2022

Select a state for latest results

Select a state to view the last drawing results. You can enter up to 10 sets of ticket numbers to find out if you have won.



Latest U.K. & Irish Lottery Results


Latest U.S. & Canada Lottery Results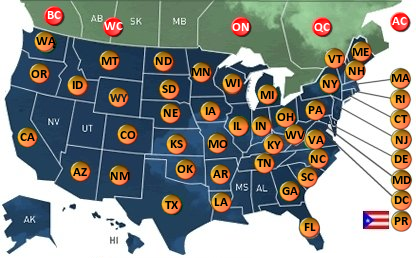 LottoStrategies.com - About (WY) Wyoming Lottery
Wyoming (WY) state(lotto) lottery official websites: Wyominglottery.com, WYlottery.com, Wyominglotto.com, WYlotto.com, Wyominglottery.org, WYlottery.org, Wyominglotto.org, WYlotto.org. We also provide these information about Wyoming lottery: contact, address, phone number. Please refer to Resource Center.
Wyoming (WY) lottery currently offers these lottery games:

Powerball is drawn twice a week Wednesday and Saturday 8:59 PM

MEGA Millions is drawn 2 times a week Tuesday and Friday 8:59 PM


We also provide these information for the games above: winnning numbers, hot/cold/overdue numbers, jackpot, how to play, how to win, most winning numbers, prizes, winning odds, payout, frequency chart, lotto wheels, etc.