Nebraska (NE) Lottery - Winning Numbers, Results and Jackpots
Today's draw dates are in red italic.
Last Updated at Wed Jan 19 05:52:33 2022

Select a state for latest results

Select a state to view the last drawing results. You can enter up to 10 sets of ticket numbers to find out if you have won.



Latest U.K. & Irish Lottery Results


Latest U.S. & Canada Lottery Results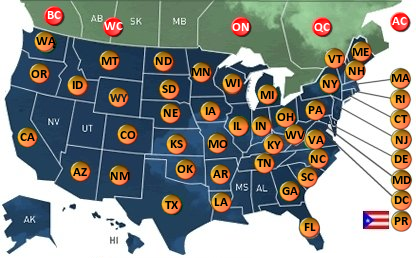 Nebraska (NE) Lottery General Information
In November of 1992, 63 percent of Nebraska voters approved a constitutional amendment authorizing the creation of a state lottery. The Nebraska Lottery was created by LB 138, passed by the Nebraska Legislature on February 24, 1993. When the Nebraska Lottery began, it was the 37th lottery in the United States.

The Nebraska Lottery sells $1, $2, $3, $5 and $10 Scratch tickets, and offers Lotto games such as Powerball, 2by2 and Nebraska Pick 5. Scratch ticket sales began on September 11, 1993, and Lotto ticket sales began on July 21, 1994.

June 29, 2006--The Nebraska Lottery recently distributed among its beneficiary funds $7,006,589, derived from a share of Scratch and Lotto ticket sales for the previous three months.

A total of $258,835,032 has been distributed in quarterly transfers since the Nebraska Lottery began operation on September 11, 1993. The latest transfer was made the week of June 26.



LottoStrategies.com - About (NE) Nebraska Lottery
Nebraska (NE) state(lotto) lottery official websites: Nebraskalottery.com, NElottery.com, Nebraskalotto.com, NElotto.com, Nebraskalottery.org, NElottery.org, Nebraskalotto.org, NElotto.org. We also provide these information about Nebraska lottery: contact, address, phone number. Please refer to Resource Center.
Nebraska (NE) lottery currently offers these lottery games:

Powerball is drawn twice a week Wednesday and Saturday 10:59 PM

MEGA Millions is drawn twice a week Tuesday and Friday 11:00 PM

Pick 5 is drawn daily 10:30 PM

2 By 2 is drawn daily 10:30 PM

MyDay is drawn daily 10:00 PM

Pick 3 is drawn everyday Sunday, Monday, Tuesday,Wednesday, Thursday, Friday and Saturday 10:30 PM


We also provide these information for the games above: winnning numbers, hot/cold/overdue numbers, jackpot, how to play, how to win, most winning numbers, prizes, winning odds, payout, frequency chart, lotto wheels, etc.