Premium Members


Sponsored Links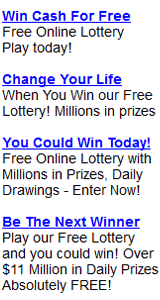 Wisconsin (WI) Badger 5 Past 30 Day Winning Numbers
Wisconsin (WI) Badger 5 Past 30 Day Winning Numbers
From: SAT 11/04/23 ~ Thru: MON 12/04/23
SUN 12/03/23
13-15-16-19-25
SAT 12/02/23
07-25-26-27-28
FRI 12/01/23
08-12-23-28-31
THU 11/30/23
05-13-15-22-31
WED 11/29/23
01-09-11-12-22
TUE 11/28/23
12-21-23-30-31
MON 11/27/23
07-13-18-19-29
SUN 11/26/23
10-11-18-20-29
SAT 11/25/23
04-07-10-12-26
FRI 11/24/23
08-16-17-20-25
THU 11/23/23
08-13-20-21-27
WED 11/22/23
05-13-19-25-27
TUE 11/21/23
09-10-12-16-28
MON 11/20/23
05-07-16-19-31
SUN 11/19/23
09-16-22-26-28
SAT 11/18/23
03-09-25-26-29
FRI 11/17/23
03-14-20-24-31
THU 11/16/23
02-11-15-24-27
WED 11/15/23
06-08-10-14-31
TUE 11/14/23
06-07-12-24-28
MON 11/13/23
05-08-12-20-21
SUN 11/12/23
03-04-05-15-25
SAT 11/11/23
05-12-14-18-26
FRI 11/10/23
03-13-18-20-26
THU 11/09/23
01-06-13-20-28
WED 11/08/23
03-06-10-14-23
TUE 11/07/23
02-03-04-18-26
MON 11/06/23
02-21-24-28-30
SUN 11/05/23
11-14-22-23-27
SAT 11/04/23
12-15-20-28-29
How to Play Wisconsin Badger 5?

1. Each panel costs $1 per drawing.

2. To Play, select 5 different numbers from 1 to 31. Or mark the QUICK PICK box to choose numbers the easy way - let the computer pick them randomly.

3. Mark the NUMBER OF DRAWS you wish to play, from 2 to 7 consecutive draws, in the corresponding box on the left side of the playslip. Each additional draw costs $1 per panel. You can play Badger 5 up to 7 days in advance at one time.

4. Check playslip carefully. If a mistake is made, mark the VOID box. TICKETS CANNOT BE CANCELLED. Mark new selection using next column of panels.

On the ticket, each panel's five numbers are printed horizontally on one line, identified by the corresponding panel letter A-E.



LottoStrategies.com - More About Wisconsin (WI) Badger 5 Lottery

LottoStrategies.com provides the below information:

Wisconsin Badger 5 drawing results (winning numbers), hot/cold Numbers, jackpots
Wisconsin Badger 5 Prizes and Winning Odds, wheeling system, payout, frequency chart, how to play, how to win, etc.