Premium Members


Sponsored Links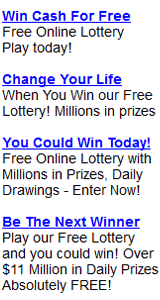 Pennsylvania (PA) Match 6 Lotto Past 30 Day Winning Numbers
Pennsylvania (PA) Match 6 Lotto Past 30 Day Winning Numbers
From: THU 08/31/23 ~ Thru: SAT 09/30/23
FRI 09/29/23
17-21-28-39-45-48
THU 09/28/23
06-20-32-38-40-47
WED 09/27/23
02-03-14-35-37-43
TUE 09/26/23
01-05-08-19-38-47
MON 09/25/23
06-16-29-31-46-49
SUN 09/24/23
02-09-13-25-30-47
SAT 09/23/23
11-17-28-33-39-49
FRI 09/22/23
01-05-13-28-29-35
THU 09/21/23
17-19-21-36-41-44
WED 09/20/23
02-05-22-35-40-46
TUE 09/19/23
01-02-03-04-29-39
MON 09/18/23
01-04-09-25-36-42
SUN 09/17/23
02-07-16-22-28-35
SAT 09/16/23
01-08-17-19-28-41
FRI 09/15/23
01-05-09-21-23-26
THU 09/14/23
11-26-27-41-43-44
WED 09/13/23
03-05-17-19-22-43
TUE 09/12/23
05-14-25-29-35-48
MON 09/11/23
09-11-13-32-33-49
SUN 09/10/23
22-24-25-26-34-48
SAT 09/09/23
03-21-22-39-40-47
FRI 09/08/23
07-10-21-26-34-38
THU 09/07/23
09-11-19-20-37-49
WED 09/06/23
02-14-23-31-40-47
TUE 09/05/23
06-08-14-31-32-45
MON 09/04/23
04-05-06-18-29-33
SUN 09/03/23
10-19-24-27-31-38
SAT 09/02/23
06-25-37-39-40-44
FRI 09/01/23
10-11-16-28-37-43
THU 08/31/23
11-22-24-32-39-46
How to Play Pennsylvania Match 6 Lotto?

1. Just visit your local Pennsylvania Lottery retailer and pick up a $2 MATCH 6 lotto ticket.

2. Choose six numbers, from one to 49. Or choose the quick-pick selection for your numbers.

3. The Pennsylvania Lottery will quick-pick an additional two sets of six numbers from one to 49, for you. This gives you three lines of six numbers each, for 18 numbers in total.

4. On Tuesdays and Fridays, the Pennsylvania Lottery will randomly draw six numbers. You could win one, two or three prizes by matching, in each of your sets of numbers, three or more of the six winning numbers. This is called 'base play.' Plus, your combined set of 18 numbers gives you an additional chance to win. This is called 'combined play.'

5. MATCH 6 lotto drawings are conducted Tuesdays and Fridays.

Advance Play.

Tickets for Match 6 lotto may be purchased up to 26 draws (13 weeks) in advance.

Jackpots

The starting jackpot is $500,000, and grows until somebody wins. In the event of multiple jackpot winners, the winners will receive a portion of the jackpot. All MATCH 6 lotto prize payments, including the jackpot prize, will be made as a one-time, lump-sum, cash payment. A winning ticket is entitled only to the highest prize won by those numbers on each play, plus the highest prize won by those numbers on the combined game.

MATCH 6 lotto - It's a whole new game!

Welcome to the game that gives you more ways to win. On one line. Or by combining lines. In fact, MATCH 6 lotto was designed to give you the chance to win up to four prizes in each game. With 18 numbers in all, you get more ways to match and more ways to win



LottoStrategies.com - More About Pennsylvania (PA) Match 6 Lotto Lottery

LottoStrategies.com provides the below information:

Pennsylvania Match 6 Lotto drawing results (winning numbers), hot/cold Numbers, jackpots
Pennsylvania Match 6 Lotto Prizes and Winning Odds, wheeling system, payout, frequency chart, how to play, how to win, etc.