Premium Members


Sponsored Links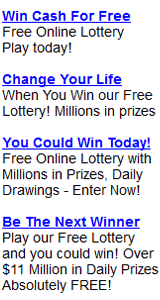 Oklahoma (OK) Pick 3 Past 30 Day Winning Numbers
Oklahoma (OK) Pick 3 Past 30 Day Winning Numbers
From: THU 08/31/23 ~ Thru: SAT 09/30/23
FRI 09/29/23
3-4-8
THU 09/28/23
7-8-6
WED 09/27/23
4-7-4
TUE 09/26/23
3-0-2
MON 09/25/23
9-0-5
SUN 09/24/23
4-5-6
SAT 09/23/23
1-3-9
FRI 09/22/23
1-4-6
THU 09/21/23
7-3-2
WED 09/20/23
3-6-0
TUE 09/19/23
4-5-9
MON 09/18/23
5-8-8
SUN 09/17/23
6-7-0
SAT 09/16/23
4-1-2
FRI 09/15/23
1-4-9
THU 09/14/23
5-4-3
WED 09/13/23
2-1-6
TUE 09/12/23
3-5-4
MON 09/11/23
8-8-2
SUN 09/10/23
5-9-8
SAT 09/09/23
1-7-8
FRI 09/08/23
4-3-8
THU 09/07/23
0-9-8
WED 09/06/23
5-6-8
TUE 09/05/23
2-4-8
MON 09/04/23
0-4-6
SUN 09/03/23
6-4-9
SAT 09/02/23
1-8-7
FRI 09/01/23
7-2-8
THU 08/31/23
4-5-0
How to Play Oklahoma Pick 3?

1. The playslip has 5 panels. You may play from 1 to 5 panels. Each panel contains three columns of numbers from 0 to 9. Select one number from each column.

2. Each play is $1.00.

3. Select your play type (STRAIGHT, BOX, FRONT PAIR, or BACK PAIR). You can play all four on one panel with the same numbers. This would be a $4.00 play. If you make a mistake, mark the "VOID" box and select your numbers on the next panel.

4. To Play Your Numbers for more than one drawing at a time, mark the appropriate box on the left side of the playslip, in the "NUMBER OF DRAWINGS" section. This will play all of your selections "A" through "E" for that number of draws. You can play up to 7 days in advance.

5. To let the computer select your numbers mark "EASY PICK" on your playslip.



LottoStrategies.com - More About Oklahoma (OK) Pick 3 Lottery

LottoStrategies.com provides the below information:

Oklahoma Pick 3 drawing results (winning numbers), hot/cold Numbers, jackpots
Oklahoma Pick 3 Prizes and Winning Odds, wheeling system, payout, frequency chart, how to play, how to win, etc.