Premium Members


Sponsored Links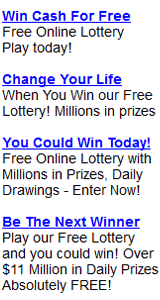 Ohio (OH) Rolling Cash 5 Past 30 Day Winning Numbers
Ohio (OH) Rolling Cash 5 Past 30 Day Winning Numbers
From: THU 08/31/23 ~ Thru: SAT 09/30/23
FRI 09/29/23
06-13-19-23-32
THU 09/28/23
02-09-15-28-34
WED 09/27/23
04-10-18-24-27
TUE 09/26/23
10-14-24-32-33
MON 09/25/23
04-18-28-31-38
SUN 09/24/23
06-23-25-31-37
SAT 09/23/23
05-10-15-22-39
FRI 09/22/23
02-12-24-34-36
THU 09/21/23
03-13-16-23-33
WED 09/20/23
04-15-19-24-26
TUE 09/19/23
04-19-22-24-34
MON 09/18/23
01-17-21-26-39
SUN 09/17/23
14-22-26-29-38
SAT 09/16/23
04-19-20-25-39
FRI 09/15/23
21-24-30-31-33
THU 09/14/23
04-23-24-25-33
WED 09/13/23
07-24-32-34-39
TUE 09/12/23
04-06-12-19-28
MON 09/11/23
05-07-13-26-31
SUN 09/10/23
14-16-21-25-33
SAT 09/09/23
02-10-11-14-39
FRI 09/08/23
13-17-25-32-38
THU 09/07/23
07-18-32-34-36
WED 09/06/23
02-14-30-31-32
TUE 09/05/23
02-05-18-28-31
MON 09/04/23
03-08-17-31-33
SUN 09/03/23
02-26-28-32-35
SAT 09/02/23
02-10-17-27-36
FRI 09/01/23
04-07-19-28-30
THU 08/31/23
05-08-32-33-35
How to Play Ohio Rolling Cash 5?

Rolling Cash 5 is the daily number game where you pick five numbers from 1 to 39 with jackpots that start at $100,000 and roll until a winner is drawn. There are four ways to win in every draw.

The jackpot will be divided equally among the number of 5 of 5 winning tickets.

Wagering/Drawing

Each wager costs $1.

Choose 5 out of 39 numbers. Players may select their own numbers or use the Auto Pick feature to have the computer randomly select their numbers.

Players may give their numbers to the retailer or may place their wagers by using a bet card.

There are 5 play areas and 5 Auto Picks per bet card.

Multi-draw boxes are also available. Players may wager for up to 10 consecutive draws



LottoStrategies.com - More About Ohio (OH) Rolling Cash 5 Lottery

LottoStrategies.com provides the below information:

Ohio Rolling Cash 5 drawing results (winning numbers), hot/cold Numbers, jackpots
Ohio Rolling Cash 5 Prizes and Winning Odds, wheeling system, payout, frequency chart, how to play, how to win, etc.