Premium Members


Sponsored Links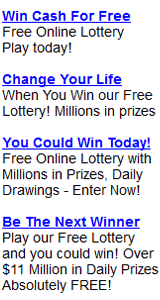 Louisiana (LA) Easy 5 Past 30 Day Winning Numbers
Louisiana (LA) Easy 5 Past 30 Day Winning Numbers
From: WED 09/30/20 ~ Thru: FRI 10/30/20
WED 10/28/20
10-26-27-34-35
SAT 10/24/20
04-06-07-23-27
WED 10/21/20
10-11-13-14-28
SAT 10/17/20
07-14-24-27-28
WED 10/14/20
07-10-15-22-27
SAT 10/10/20
08-17-23-30-37
WED 10/07/20
04-05-07-19-29
SAT 10/03/20
06-14-31-34-35
WED 09/30/20
04-16-22-26-30




How to Play Louisiana Easy 5?

Louisiana Lottery launched a new draw-style game, Easy 5, with a starting pari-mutuel cash jackpot of $50,000 that keeps growing until it is won by matching five numbers in a field of 1 to 37. Easy 5 sales will start Sept. 16 with the first drawing to be held Sept. 19.

Prizes can be won for matching as few as two numbers, and the overall odds of winning a prize are 1 in 8. The odds of winning the jackpot are 1 in 435,897.

The first Easy 5 drawing will occur Sept. 19, with subsequent drawings every Wednesday and Saturday evenings, like Powerball and Lotto, the Lottery's other two draw-style jackpot games. To be eligible, tickets must be purchased by 9:30 p.m. on the night of the drawing.

With the launch of Easy 5, the Lottery will also unveil a new instant-win feature, ezmatch, available as an add-on option to Easy 5 tickets for an additional $1 per play. When the ezmatch option is purchased, the Lottery's terminal will print five ezmatch numbers in a column on the player's Easy 5 ticket along with corresponding instant prize amounts for each number. Instant prizes of up to $250 can be won for each ezmatch number that matches an Easy 5 number on the ticket. The ezmatch option will be available for a limited time.

With the introduction of Easy 5, the Lottery will end sales for another draw-style game, Cash Quest, on Saturday, Sept. 15 at 9:30 p.m., with the final drawing to occur that evening. Drawings are currently held five days a week, Monday through Saturday.

The Lottery launched Cash Quest in October 1998. Sales for the game were $4.2 million during fiscal year 2007, or about 1.4 percent of the Lottery's total sales.



LottoStrategies.com - More About Louisiana (LA) Easy 5 Lottery

LottoStrategies.com provides the below information:

Louisiana Easy 5 drawing results (winning numbers), hot/cold Numbers, jackpots
Louisiana Easy 5 Prizes and Winning Odds, wheeling system, payout, frequency chart, how to play, how to win, etc.