Premium Members


Sponsored Links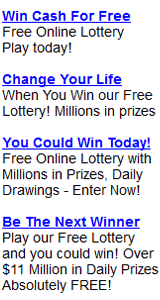 Kentucky (KY) Cash Ball Past 30 Day Winning Numbers
Kentucky (KY) Cash Ball Past 30 Day Winning Numbers
From: TUE 11/07/23 ~ Thru: THU 12/07/23
WED 12/06/23
04-14-24-34-07
TUE 12/05/23
06-14-30-31-15
MON 12/04/23
12-26-31-32-15
SUN 12/03/23
01-21-23-34-08
SAT 12/02/23
05-08-15-17-11
FRI 12/01/23
11-17-27-35-12
THU 11/30/23
04-25-31-32-03
WED 11/29/23
16-21-25-28-05
TUE 11/28/23
09-10-20-23-12
MON 11/27/23
03-19-29-35-05
SUN 11/26/23
04-24-30-35-09
SAT 11/25/23
05-06-23-27-13
FRI 11/24/23
18-29-30-35-13
THU 11/23/23
08-15-19-32-01
WED 11/22/23
04-08-13-31-11
TUE 11/21/23
12-17-23-33-03
MON 11/20/23
05-15-23-32-24
SUN 11/19/23
24-30-34-35-03
SAT 11/18/23
13-15-29-30-12
FRI 11/17/23
03-11-18-34-24
THU 11/16/23
04-07-29-34-09
WED 11/15/23
11-12-24-29-02
TUE 11/14/23
04-09-16-27-04
MON 11/13/23
11-20-21-24-11
SUN 11/12/23
02-04-09-21-03
SAT 11/11/23
01-17-30-34-13
FRI 11/10/23
09-25-29-31-23
THU 11/09/23
03-04-24-32-01
WED 11/08/23
15-20-23-24-19
TUE 11/07/23
15-18-19-32-24
How to Play Kentucky Cash Ball?

Each playslip has 5 play areas. Each play cost $1.00. Mark 4 numbers, from 1-33, in the top section, headed "MARK 4" and one number from 1-31, (the Kentucky Cash Ball) in the Lower section, headed "MARK 1".

You can mark the QP in either or both sections to let the computer randomly select your numbers or number.

If you want to play the same numbers for the next, 2, 3, 4, 5, 6, 7, or 14 consecutive KENTUCKY CASH BALL drawings, mark the appropriate MULTI-DRAW box. TOTAL TICKET COST = NUMBER OF PLAYS x NUMBER OF CONSECUTIVE DRAWINGS. Review your playslip carefully before giving it to your retailer. Mark your selections using pencil or blue ink only, with heavy vertical marks, for example: [1] DO NOT ERASE. If you make a mistake, mark the VOID box for that play area and start again in the next.

CLAIMING YOUR KENTUCKY CASH BALL PRIZE:

To claim a prize, sign the back of your winning ticket. Prizes may be claimed the next business day after the drawing. A play slip DOES NOT constitute evidence of a winning ticket or numbers selected. A valid ticket must be presented to claim a prize. Prizes up to $600 can be redeemed at any Kentucky Lottery Kentucky Cash Ball retailer. Prizes up to $5,000 may be claimed at any authorized cashing agent or by mailing your winning ticket and a completed claim form (available at any Lottery retailer) to the Kentucky Lottery Corporation, Claims Dept. 100, Louisville, KY 40287-0001. Prizes up to $25,000 must be claimed at the Kentucky Lottery Headquarters at 1011 West Main Street, Louisville, KY 40202.

PRIZES MUST BE CLAIMED WITHIN 180 DAYS AFTER THE DRAWING DATE.

RULES:

Tickets, transactions, drawings, and prizes are subject to the laws of the Commonwealth of Kentucky, and all rules, regulations, directives and final decisions of the Kentucky Lottery Corporation. You must be 18 years old in order to buy a ticket. Complete rules and regulations are available upon request from the Kentucky Lottery.



LottoStrategies.com - More About Kentucky (KY) Cash Ball Lottery

LottoStrategies.com provides the below information:

Kentucky Cash Ball drawing results (winning numbers), hot/cold Numbers, jackpots
Kentucky Cash Ball Prizes and Winning Odds, wheeling system, payout, frequency chart, how to play, how to win, etc.