Premium Members


Sponsored Links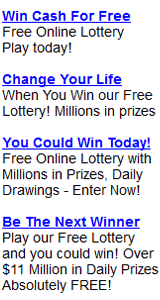 California (CA) Fantasy 5 Past 30 Day Winning Numbers
California (CA) Fantasy 5 Past 30 Day Winning Numbers
From: SAT 11/04/23 ~ Thru: MON 12/04/23
SUN 12/03/23
03-10-18-23-27
SAT 12/02/23
09-11-20-21-35
FRI 12/01/23
06-20-31-32-33
THU 11/30/23
01-13-14-16-26
WED 11/29/23
02-27-32-35-39
TUE 11/28/23
03-06-26-29-39
MON 11/27/23
02-09-19-23-33
SUN 11/26/23
01-10-12-13-27
SAT 11/25/23
10-32-33-34-37
FRI 11/24/23
01-27-34-35-38
THU 11/23/23
09-21-29-33-37
WED 11/22/23
13-17-19-33-35
TUE 11/21/23
02-12-14-15-19
MON 11/20/23
07-10-23-31-33
SUN 11/19/23
29-31-34-36-39
SAT 11/18/23
01-08-24-30-32
FRI 11/17/23
08-19-21-31-32
THU 11/16/23
01-19-31-35-36
WED 11/15/23
01-03-15-20-25
TUE 11/14/23
06-13-33-36-39
MON 11/13/23
07-16-17-25-38
SUN 11/12/23
07-10-12-21-25
SAT 11/11/23
07-11-25-27-28
FRI 11/10/23
02-12-16-17-36
THU 11/09/23
12-15-22-23-32
WED 11/08/23
11-17-18-26-30
TUE 11/07/23
12-15-21-27-28
MON 11/06/23
10-20-21-30-34
SUN 11/05/23
08-20-21-32-38
SAT 11/04/23
06-07-15-23-36
How to Play California Fantasy 5?

Pick any 5 numbers from 1 to 39 and mark them on a Fantasy 5 playslip. Can't decide on your numbers? Try QuickPick® and have the California Lottery® computer randomly pick them for you.

Fantasy 5 is only $1 per play and you can play up to 5 times on each playslip. You can even play your selected numbers up to 12 draws in advance by marking the Advance Play® box on the playslip.

Once your numbers are selected, give the playslip to the California Lottery retailer. Make sure to check your numbers when you get your ticket, sign the back and keep it until you verify the Fantasy 5 game results. Winning numbers are drawn everyday.



LottoStrategies.com - More About California (CA) Fantasy 5 Lottery

LottoStrategies.com provides the below information:

California Fantasy 5 drawing results (winning numbers), hot/cold Numbers, jackpots
California Fantasy 5 Prizes and Winning Odds, wheeling system, payout, frequency chart, how to play, how to win, etc.