Premium Members


Sponsored Links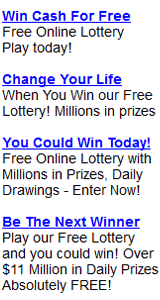 Tennessee (TN) Cash 3 Evening Past 30 Day Winning Numbers
Tennessee (TN) Cash 3 Evening Past 30 Day Winning Numbers
From: TUE 11/07/23 ~ Thru: THU 12/07/23
WED 12/06/23
2-3-6
TUE 12/05/23
9-0-3
MON 12/04/23
8-8-8
SUN 12/03/23
7-4-2
SAT 12/02/23
4-3-0
FRI 12/01/23
4-0-9
THU 11/30/23
6-4-8
WED 11/29/23
0-4-7
TUE 11/28/23
0-8-0
MON 11/27/23
8-0-6
SUN 11/26/23
1-6-3
SAT 11/25/23
0-0-2
FRI 11/24/23
5-3-4
THU 11/23/23
9-8-6
WED 11/22/23
6-8-5
TUE 11/21/23
0-2-3
MON 11/20/23
0-6-0
SUN 11/19/23
1-9-1
SAT 11/18/23
9-1-0
FRI 11/17/23
9-9-1
THU 11/16/23
3-2-3
WED 11/15/23
0-9-0
TUE 11/14/23
2-2-7
MON 11/13/23
6-3-3
SUN 11/12/23
2-7-0
SAT 11/11/23
5-7-5
FRI 11/10/23
5-4-4
THU 11/09/23
7-7-5
WED 11/08/23
4-3-1
TUE 11/07/23
9-2-9
How to Play Tennessee Cash 3?

1. Each play selected will produce a single ticket. 2. DRAWS Use these boxes to select your draws. Select MID for MIDDAY, EVE for EVENING, or BOTH for MIDDAY and EVENING draws. Selecting BOTH will double the cost for each play you choose (Play Areas A-E).

3. DAYS You can play your number selections for more than one draw day by selecting one of the boxes marked 2 through 7 on the playslip. The plays will be for consecutive draw days. Remember, if you choose BOTH draws (Midday and Evening), your numbers will be played for both draws for each of the number of days selected.

4. Select one to five sets of 3-digit numbers you wish to play by completing the Play Areas A-E. You can have the computer randomly pick your numbers by marking the Quick Pick box in that play area.

5. Choose either a $1.00 or a $.50 play, and then pick the order you want your numbers to be drawn. For a $1.00 play, you can choose EXACT ORDER, ANY ORDER, EXACT or ANY ORDER, or a COMBO play. A COMBO play covers all possible EXACT combinations for the 3-digit number played, and will cost you $3.00 or $6.00 based on the numbers you selected. For a $.50 play, you can choose either EXACT ORDER or ANY ORDER only. The amounts you can win are shown below.

6. If you make an error when completing a Play Area (A-E), mark the VOID box at the bottom of that play area. DO NOT ERASE.

7. Present completed playslip and total play amount to any Tennessee Lottery retailer selling CASH 3 and you will receive a printed ticket(s) with your selections. Be sure the ticket includes the selections you requested on the playslip. The printed ticket is the only valid receipt for claiming a prize. If the ticket contains an error, request the retailer to cancel the ticket and print one with your corrected selection(s).

PLAY TYPES

Exact Order- Must match winning numbers in order drawn.

Any Order - Must match winning numbers drawn in any order.

Exact or Any Order - Combines a $.50 "Exact" play and a $.50 "Any Order" play for a 3-digit number on a single play. The Exact or Any Order play may only be played for $1.00.

Combination- Equal to 3 or 6 Straight Plays for a total of $3.00 or $6.00. The cost of each play is $1.00. Win if your selected numbers are drawn in any order.

If no play type is specified it will default to a EXACT ORDER PLAY.



LottoStrategies.com - More About Tennessee (TN) Cash 3 Evening Lottery

LottoStrategies.com provides the below information:

Tennessee Cash 3 Evening drawing results (winning numbers), hot/cold Numbers, jackpots
Tennessee Cash 3 Evening Prizes and Winning Odds, wheeling system, payout, frequency chart, how to play, how to win, etc.