Premium Members


Sponsored Links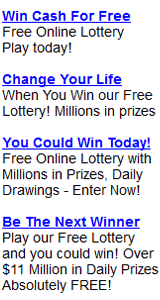 Tennessee (TN) Pick 5 Past 30 Day Winning Numbers
How to Play Tennessee Lotto 5?

1. Each play slip allows you to play up to 5 plays (A-E) at $1.00 per play. 2. For each play, select 5 numbers from 1 to 39 by placing a heavy vertical mark in each chosen number box. DO NOT use red ink. If you make a mistake, mark the VOID box. DO NOT ERASE.

3. In any play area, if you want the computer to randomly pick any or all of your numbers, just mark the "QUICK PICK (QP)" in that area.

4. To play your numbers for more than one drawing at a time, mark the appropriate box under "MULTI-DRAW."

5. Check your playslip carefully to make sure you have correctly marked the numbers you want and the draws you want before presenting it to a Lottery Retailer. It is your responsibility to make sure the ticket represents the numbers you selected and drawings you want to enter. Always check your Lotto5 ticket before leaving the retailer location. LOTTO 5 TICKETS CANNOT BE CANCELED!

6. Give your completed play slip to your Lottery Retailer, who will produce your game ticket(s).

7. The play slip is not valid proof of a ticket purchase or numbers selected. You must present a valid game ticket to claim a prize.

PRIZE CATEGORIES AND ODDS

MATCHING NUMBERS ODDS
All 5 of 5 winning numbers 1 in 575,757
Any 4 of 5 winning numbers 1 in 3,387
Any 3 of 5 winning numbers 1 in 103
Overall odds 1 in 100
All Lotto 5 prize payouts are pari-mutuel.

HOW TO CLAIM YOUR PRIZE

Sign the back of the ticket. The ticket is a bearer instrument until signed.

You can collect prizes less than $600 at your Lottery Retailer.

Prizes of $600 to $199,999 can be paid at any Lottery Office or by mail. Claims made by mail must be sent to: Tennessee Lottery, P.O. Box 280360, Nashville, TN 37228-0360. Claims for prizes of $600 or more must include a completed claim form and signed ticket.

All prizes of $200,000 and above must be claimed at Lottery Headquarters, Plaza Tower, Metro Center, 200 Athens Way, Nashville, TN 37228.

All prizes must be claimed within 180 days after the drawing date in which the prize was won.

LOTTO 5 RULES

Tickets, transactions and winners are subject to state law and rules and game procedures of the Tennessee Education Lottery Corporation.

Tickets are void (and the Lottery will not be obligated to pay) if they fail to meet requirements of game procedures or any Lottery validation test. Liability for a void ticket is limited to replacement of the ticket.

Persons must be 18 years of age or older to purchase or redeem Lottery tickets.

LottoStrategies.com - More About Tennessee (TN) Pick 5 Lottery

LottoStrategies.com provides the below information:

Tennessee Pick 5 drawing results (winning numbers), hot/cold Numbers, jackpots
Tennessee Pick 5 Prizes and Winning Odds, wheeling system, payout, frequency chart, how to play, how to win, etc.