Premium Members


Sponsored Links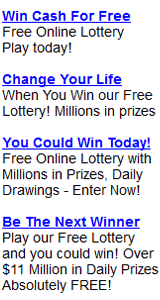 New York (NY) Take 5 Evening Past 30 Day Winning Numbers
New York (NY) Take 5 Evening Past 30 Day Winning Numbers
From: TUE 11/07/23 ~ Thru: THU 12/07/23
WED 12/06/23
03-05-30-33-37
TUE 12/05/23
04-11-29-36-38
MON 12/04/23
07-18-19-26-33
SUN 12/03/23
07-16-20-28-39
SAT 12/02/23
02-12-25-28-31
FRI 12/01/23
04-20-21-22-30
THU 11/30/23
05-21-22-25-32
WED 11/29/23
10-20-36-37-38
TUE 11/28/23
02-09-12-21-31
MON 11/27/23
02-15-24-27-37
SUN 11/26/23
01-04-10-12-24
SAT 11/25/23
05-14-30-32-34
FRI 11/24/23
01-02-11-12-28
THU 11/23/23
03-21-24-27-37
WED 11/22/23
07-25-26-28-34
TUE 11/21/23
11-17-22-23-35
MON 11/20/23
02-04-10-12-19
SUN 11/19/23
01-13-15-19-36
SAT 11/18/23
01-08-16-22-25
FRI 11/17/23
03-06-17-29-33
THU 11/16/23
04-10-11-18-24
WED 11/15/23
10-11-13-30-33
TUE 11/14/23
03-09-15-26-32
MON 11/13/23
07-09-33-36-38
SUN 11/12/23
06-20-28-36-37
SAT 11/11/23
11-24-27-29-33
FRI 11/10/23
13-29-35-37-39
THU 11/09/23
03-12-18-29-35
WED 11/08/23
06-08-13-22-28
TUE 11/07/23
23-32-33-35-37
How to Play New York Take 5?

Go to any New York Lottery retailer, and pick up a playcard.

Select 5 numbers from 1 through 39, and fill in your chosen squares as instructed on the playcard. Or save time by choosing Quick Pick and letting the computer randomly select numbers for you.

Each playcard has 5 game panels, each with squares numbered 1 through 39, so you can play up to 5 times on each playcard.

The minimum play is $1 for 1 game. Or you can play up to $5 on the 5-game playcard.

Select the number of drawings in which you wish to participate. You can play up to 7 drawings in advance - all on one ticket.

Give your playcard to the retailer, and you'll receive a separate ticket for each playcard processed.

Check your ticket(s) to verify that the numbers and the dates printed are correct.

That's it! Then all you have to do is wait and see if you're a winner! Watch our live TV drawings every night at 11:21 p.m. Click here to find the TV station your area and other ways to find out if you've won!



LottoStrategies.com - More About New York (NY) Take 5 Evening Lottery

LottoStrategies.com provides the below information:

New York Take 5 Evening drawing results (winning numbers), hot/cold Numbers, jackpots
New York Take 5 Evening Prizes and Winning Odds, wheeling system, payout, frequency chart, how to play, how to win, etc.