Premium Members


Sponsored Links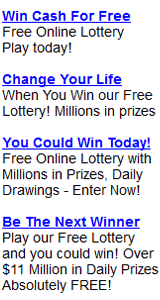 New Mexico (NM) Pick 4 Evening Past 30 Day Winning Numbers
How to Play New Mexico 4 This Way?

Choose four (4) numbers from 0 to 9 or ask for a "Quick Pick". Every drawing, four (4) winning numbers will be randomly selected. You win the prize indicated by matching the four numbers in the order drawn.

How do I select my numbers?

Choose Your Own

Pick four (4) numbers from 0 to 9 by marking a number in each column on the play slip with blue or black ink or pencil. You can play up to five different sets of numbers on a play slip. Each set of numbers costs $1.

Ask for a Quick Pick

If you want the computer to randomly choose the numbers for you, you may ask for a Quick Pick or simply mark the QUICK PICK (QP) boxes on each play area on the play slip. You can also play up to five (5) additional Quick Picks for a total of ten plays per playslip. Each play costs $1.

Playslips Allow Multiple Plays

You can play the same set of numbers for up to six (6) consecutive draws. Just mark the appropriate box in the MULTI-DRAW section of the playslip. Cost is $1 per play, per draw. Or, with the ADVANCE PLAY feature, you can play the same numbers for any future drawings through the next 5 drawings. Just select the Advance Play box on your playslip corresponding to the future days you wish to play.

Drawings Six Days A Week

Watch drawing results on KOB Eyewitness News 4, the official lottery station, at approximately 10:20 p.m. Monday through Saturday. Ticket sales for each day's drawing close at 9:30 p.m. (MT). The winning numbers are also available on this website, in many newspapers and at all Lottery retailers.

LottoStrategies.com - More About New Mexico (NM) Pick 4 Evening Lottery

LottoStrategies.com provides the below information:

New Mexico Pick 4 Evening drawing results (winning numbers), hot/cold Numbers, jackpots
New Mexico Pick 4 Evening Prizes and Winning Odds, wheeling system, payout, frequency chart, how to play, how to win, etc.