Oklahoma Lottery, OK Lotto Winning Numbers, Picks, Odds, Frequency
Today's draw dates are in red italic.
Last Updated at Tue Feb 20 08:52:58 2018

Select a state for latest results

Select a state to view the last drawing results. You can enter up to 10 sets of ticket numbers to find out if you have won.



Latest U.K. & Irish Lottery Results


Latest U.S. & Canada Lottery Results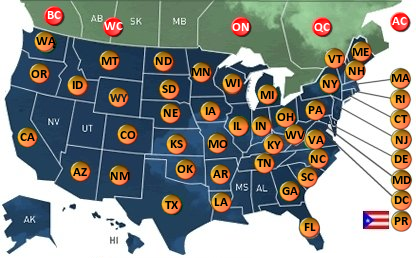 Oklahoma (OK) Lottery General Information
In April 2003, the Oklahoma legislature passed House Bill 1278 and Senate Joint Resolution 22, which, respectively, created the Oklahoma Education Lottery Act (Title 59, Sections 701-735 of the Oklahoma Statutes) and the Oklahoma Education Lottery Trust Fund and ordered a legislative referendum pursuant to the Oklahoma Constitution. Oklahoma voters approved State Questions 705 and 706 overwhelmingly on November 2, 2004.

The act created an Oklahoma Lottery Commission to initiate, supervise, and administer the operation of the lottery. The Commission is governed by a Board of Trustees composed of seven members appointed by the governor with the advice and consent of the Senate. The Board is required to appoint and provide for the compensation of an executive director who may hire other staff as necessary and who will be responsible for the administrative management and daily operations of the commission.



LottoStrategies.com - About (OK) Oklahoma Lottery
Oklahoma (OK) state(lotto) lottery official websites: Oklahomalottery.com, OKlottery.com, Oklahomalotto.com, OKlotto.com, Oklahomalottery.org, OKlottery.org, Oklahomalotto.org, OKlotto.org. We also provide these information about Oklahoma lottery: contact, address, phone number. Please refer to Resource Center.
Oklahoma (OK) lottery currently offers these lottery games:

Powerball is drawn -1: AM

MEGA Millions is drawn -1: AM

Lotto America is drawn -1: AM

Cash 5 is drawn -1: AM

Pick 3 is drawn -1: AM

Poker Pick is drawn -1: AM


We also provide these information for the games above: winnning numbers, hot/cold/overdue numbers, jackpot, how to play, how to win, most winning numbers, prizes, winning odds, payout, frequency chart, lotto wheels, etc.