Ohio Lottery, OH Lotto Winning Numbers, Picks, Odds, Frequency
Today's draw dates are in red italic.
Last Updated at Tue Feb 20 08:50:47 2018

Select a state for latest results

Select a state to view the last drawing results. You can enter up to 10 sets of ticket numbers to find out if you have won.



Latest U.K. & Irish Lottery Results


Latest U.S. & Canada Lottery Results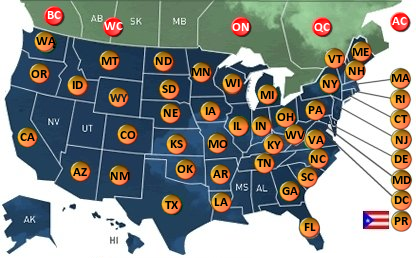 Ohio (OH) Lottery General Information
The Ohio Lottery Commission was created in May 1973 by a voter-approved constitutional amendment. The first tickets went on sale in August 1974. Today, the Ohio Lottery Commission offers customers a wide variety of instant games and on-line games to play at about 8,900 licensed retailer locations across the state. In FY05, the Ohio Lottery added on another task: to administer and monitor charitable bingo licensing for the state.

Since 1974, the Lottery has provided more than $14.5 billion to public education. Annually, we provide about 4.5 percent of the funding needed for public education -- an effort shared by local, state and federal governments.

Through more than 10,000 retail agents, Ohioans wager an average of about $200 per capita yearly on the lottery's instant scratch-off games, online games, Pick 3, Pick 4, Buckeye 5, and the six-number Super Lotto.

All profits from the lottery -- roughly a third of sales -- go to the Lottery Profits For Education Fund, which constitutes 7-8% of the state's education budget.

Ohio's lottery ranks among the top five in the US in both per capita instant game sales and for total lottery sales.



LottoStrategies.com - About (OH) Ohio Lottery
Ohio (OH) state(lotto) lottery official websites: Ohiolottery.com, OHlottery.com, Ohiolotto.com, OHlotto.com, Ohiolottery.org, OHlottery.org, Ohiolotto.org, OHlotto.org. We also provide these information about Ohio lottery: contact, address, phone number. Please refer to Resource Center.
Ohio (OH) lottery currently offers these lottery games:

MEGA Millions is drawn 0: AM

Powerball is drawn 0: AM

Lucky For Life is drawn 0: AM

Classic Lotto is drawn 0: AM

Lotto Kicker is drawn 0: AM

Rolling Cash 5 is drawn 0: AM

Pick 4 Midday is drawn 0: AM

Pick 3 Midday is drawn 0: AM

Pick 4 Evening is drawn 0: AM

Pick 3 Evening is drawn 0: AM

Pick 5 Midday is drawn 0: AM

Pick 5 Evening is drawn 0: AM


We also provide these information for the games above: winnning numbers, hot/cold/overdue numbers, jackpot, how to play, how to win, most winning numbers, prizes, winning odds, payout, frequency chart, lotto wheels, etc.