Montana Lottery, MT Lotto Winning Numbers, Picks, Odds, Frequency
Today's draw dates are in red italic.
Last Updated at Tue Feb 20 08:50:24 2018

Select a state for latest results

Select a state to view the last drawing results. You can enter up to 10 sets of ticket numbers to find out if you have won.



Latest U.K. & Irish Lottery Results


Latest U.S. & Canada Lottery Results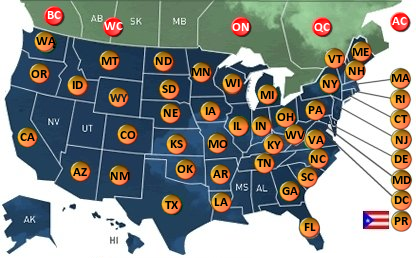 Montana (MT) Lottery General Information
The mission of the Montana Lottery is to maximize the transfer of its net revenue to the state's General Fund by providing products that meet the expectations of consumers and the state of Montana while adhering to the highest standards of security and integrity, which is critical to maintaining public confidence in the agency and its products.

The Montana Lottery is an enterprise fund, which means that its operations are financed and operated in a manner similar to private enterprise where the intent is to provide goods or services to the general public. That is, the Lottery receives no funding from the state of Montana but rather generates money for the state General Fund.

As with any business, the Lottery's net revenue its "profit" is defined as the excess of revenues over expenses. That "profit" is transferred to the state's General Fund.



LottoStrategies.com - About (MT) Montana Lottery
Montana (MT) state(lotto) lottery official websites: Montanalottery.com, MTlottery.com, Montanalotto.com, MTlotto.com, Montanalottery.org, MTlottery.org, Montanalotto.org, MTlotto.org. We also provide these information about Montana lottery: contact, address, phone number. Please refer to Resource Center.
Montana (MT) lottery currently offers these lottery games:

Powerball is drawn -2: AM

MEGA Millions is drawn -2: AM

Lucky For Life is drawn -2: AM

Wild Card is drawn -2: AM

Lotto America is drawn -2: AM

Montana Cash is drawn -2: AM

10 Spot Midday is drawn -2: AM

Big Sky Bonus is drawn -2: AM


We also provide these information for the games above: winnning numbers, hot/cold/overdue numbers, jackpot, how to play, how to win, most winning numbers, prizes, winning odds, payout, frequency chart, lotto wheels, etc.